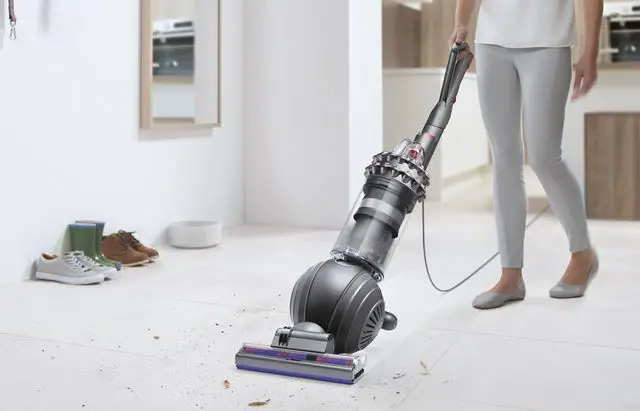 What's the Best Vacuum for a Restaurant?
First impression is the last and as far as restaurants are concerned then the floor is the first impression of the cleanliness of the restaurant. If the floor is not clean then how could you even imagine that the kitchen would be clean, it must be dirty and nasty.
And to clean the floor you will need a cleaner that can clean the surface in a matter of seconds, but only a cleaner will never do all the results you need. There are many other things that you need to do along with vacuum cleaning.
Let Me Explain
In your restaurant there are customers who are eating then you cannot use Dyson with them because no one wants to get disturbed while eating so the best thing to use here is a Carpet Sweeper, a corded carpet sweeper.
A manual carpet sweeper along with a vacuum cleaner should be used for cleaning the restaurant. Why is avoiding an electric sweeper recommended? The answer is that a cleaner is that electric ones are noisy and they have short life because of batteries wearing out.
What Type of Vacuum Works Best
For a restaurant a backpack vacuum cleaner will do the work, not only for the restaurants but for any kind of business.
We all want our work to be easy and smooth, if a vacuum cleaner is hard to use and offers you bumps and hoops while working then you will avoid using such a machine. As far as backpack vacuum cleaners are concerned, they are very easy to use and they have a long cord to avoid plugging, unplugging while you are cleaning the restaurant. Moreover this cleaner stays on your shoulders to make your hands free, so you can move tables and chairs easily while cleaning the floor.
The Backpack Vacuum I Like
Hoover Commercial C2401 Shoulder Vac Pro Backpack Vacuum is a good cleaner to have in your restaurant. And will much favors to you.
Here I will give you some great details and features of backpack vacuums and will give some tips about it too.
Why These Options? – Story
In many restaurants sweeper brooms are used for cleaning purposes and to be very honest this is not a good way to clean the floor neatly.
And in others, they use regular department store vacuums for floor cleaning. It does not make any sense why they use these upright vacuum cleaners when they are not easy to use and annoy the workers to much extent. While using a backpack cleaner is much convenient for them and especially when it comes to cleaning by moving the furniture from place to place. Such ease is never offered by any regular cleaners.
One of my friends tried this at his restaurant and was amazed with the results it gave him. Its long cord made cleaning the whole restaurant way easier, because there was hardly any reason to unplug it. Moreover moving furniture like chairs and tables was an easy task, because his hands were free.
And before this vacuum cleaner he used an upright vacuum cleaner to clean his restaurant and if you have used them too then you could tell how hard it is to manage picking napkins, moving tables and other little things with the upright cleaners.
These cleaners will take care of the cleaning of your place and restaurant no matter how huge it is. Mostly the backpack cleaners you have in the market are without the rotating brush, the reason is that the restaurants use commercial carpets which are low pile and pure suction can do the right cleaning for them.
Just in case you have a high pile carpet in your restaurant then use a carpet rake to get rid of hair and loosen carpet fibers before using a cleaner, it is like a combing process to get the dust, dirt and hair out of the carpets.