Deep cleaning is a lot more than just taking the vacuum to the carpets and duster to the shelves. It's a time to refresh your home from top to bottom, organize your home, and rejuvenate your spirit. Without a plan, cleaning can potentially feel overwhelming. So, it's important to tackle it with purpose. Let's talk about things you can do to streamline the process.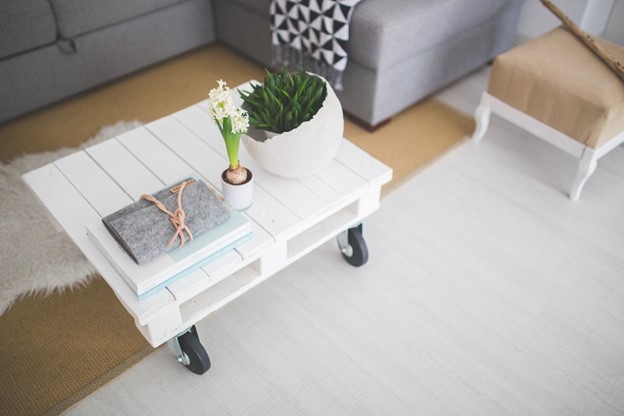 Top to Bottom, Inside to Out
Clean every inch of your home. Don't let any corner be missed; move every piece of furniture, dust under every knick-knack, and deep clean every surface.
This is the perfect opportunity to enlist the help of a professional to do the deep clean for you. Whether you use them for a one-time cleaning or hire them on a recurring basis, they will use the right tools and cleaning supplies, such as disinfectants that help eliminate germs, to get the job done. You will notice that a good cleaning helps you feel more at ease and comfortable in your home.
In addition to addressing places you don't regularly clean, a good deep clean will also tackle allergens and irritants. You may notice you and your loved ones breathing easier, having less congestion, and having clearer skin. Whether you or someone else does the cleaning, try to use non-toxic products to further avoid allergies, prevent additional toxins from entering your home, and help Mother Earth in the process.
The Great Purge
Somehow, we always seem to collect a lot of stuff. Even if you've recently cleaned, chances are you will still notice that things you don't use or need have crept into your home. Start by throwing away all items that are trash, broken beyond repair, or cannot be used by someone else. Then, for the items you don't love or need, donate them to someone who could use them or to a charity that could sell it for profit, or consider putting together a yard sale. You could even turn it into a neighborhood affair and throw together a quick event flyer using an online tool like this to drum up more foot traffic.
As you purge every room and space, you will be left with only what is needed and loved. Space will open up, and you will feel a sense of freedom and clarity. Make it a goal not to go out and fill your home with more belongings for at least a couple of months.
Tackle Outdoor Chores
With the weather still warm, now's the perfect time to get to work outside. This can include the following:
Pressure wash the exterior of your home.
Thoroughly clean the exterior windows, including removing all screens.
Clean the grill.
Pull any weeds.
Put out fresh mulch.
Trim back any bushes and trees.
Touch up paint.
Clean out the gutters.
Being outdoors will brighten your mood. You will soak up some much-needed vitamin D from the sun, get a workout, and bring life and beauty to the exterior of your house.
There is something therapeutic about a good cleaning. Not only will you be bringing life back into your home, but in the midst of dusting away cobwebs, removing allergens, and simplifying your life, you will also notice that you are reaping a plethora of emotional and mental benefits. And remember: Putting a plan in place will help you get the most out of the experience.