Disclaimer: There are affiliate links in this post. At no cost to you, I get commissions for purchases made through links in this post.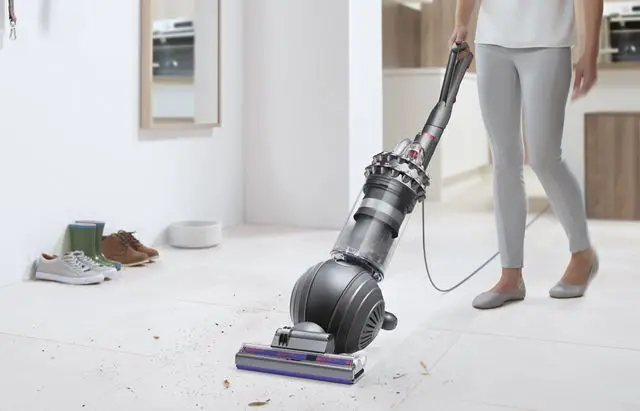 Robot Vacuums that Work With Alexa and Google Home Assistant
Recently the most demanded vacuums in the market
are robot vacuums and work with either Amazon Alexa or google home.
These are very popular among people because they
can be gifted to friends and family on different occasions. Still there is a
problem that people do not know what vacuum will work with voice assistance so
to solve this problem we have given here the list of the robot vacuum cleaners
to let you know which one robot is compatible with Amazon Alexa or which one is
with Google Home
i-Robot Roomba 690:
This is my favorite cleaner and I also have done a review on it here. First, this is a cost effective product and the second is that
it can be controlled with the app on your smartphone. It can be controlled by
Alexa because it is Amazon certified Here is the setup to get
Alexa talking to Roomba.
With Alexa it works very well. This is not the only case it can
also work with Google assistance and Here are instructions on
setting up Google Assistant.
Shark ION ROBOT 750:
This is a product of sharks and has many great features one of
these awesome features is dual side cleaning brushes; this feature is not very
common in regular cleaners and is very useful.
Check out Shark ION ROBOT 750 here on Amazon
This robot vacuum cleaner of shark is best supported by both
Amazon Alexa and Google Home
i-Robot Roomba 980:
This can be the best robot cleaner present in the market recently.
You can control iRobot Roomba 980 by both Amazon Alexa and
Google Voice Assistant. Check the Roomba 980 on
This machine is one of the smartest cleaners in the market and
map room efficiently, it makes its way in the room without bumping in the
things present in the room and this is a great product with which you can clean
more than one or two rooms, on this topic much is given here on multi-room cleaning with
robot vacuums here.
Samsung POWER-bot R9250:
Samsung POWER-bot R9250 is a super powerful machine and has a
strong suction force.
Its unique feature which is not very common, is the point to
clean. The only thing you have to do is to point to the area you want to clean
with it and this robot will ultimately reach the area to clean.
Both Amazon Alexa and Google Assistant do support Samsung POWERbot R9250.
Neato Bot-vac D5 Connected:
Here we have the device from Neato next in the list, this is also
a super device. They are very great and give a strong competition to the other
cleaners in the market.
The Neato Botvac D5 Connected as compatible to Amazon Alexa as well as Google Assistant.
If you are unable to decide which vacuum worth your price then
go for it. It has many features at a good price, you will ultimately love this
product.